College today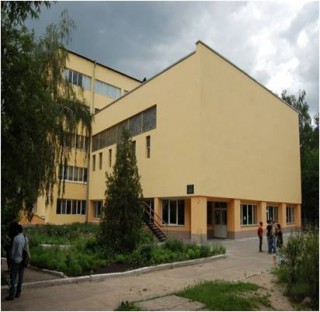 The College of the National University of Pharmacy is a state establishment of higher education, which trains the specialist of the field of study 22 «Health», of the speciality«Pharmacy, industrial pharmacy» according to the first (bachelor's) degree of higher education and junior specialist programme in educational and professional programmes:
«

Pharmacy

» (qualification Pharmacist);
«Analytical control of the quality of chemical medicinal compounds» (qualification

Laboratory assistant

);
«Production of pharmaceutical preparations» (qualification

Production technician

).
College is a structural subdivision of the National University of Pharmacy.
Education is provided on the basis of basic and complete general secondary education in full-time and part-time modes of education. Those alumni who entered the College on the basis of basic secondary education, get the certificate of complete secondary education together with their diploma.
At present, the number of students makes up 1343 people, who study at 4 departments of the college:
pharmaceutical №1
pharmaceutical №2
chemical technological
correspondence course
The departments of the NUPh College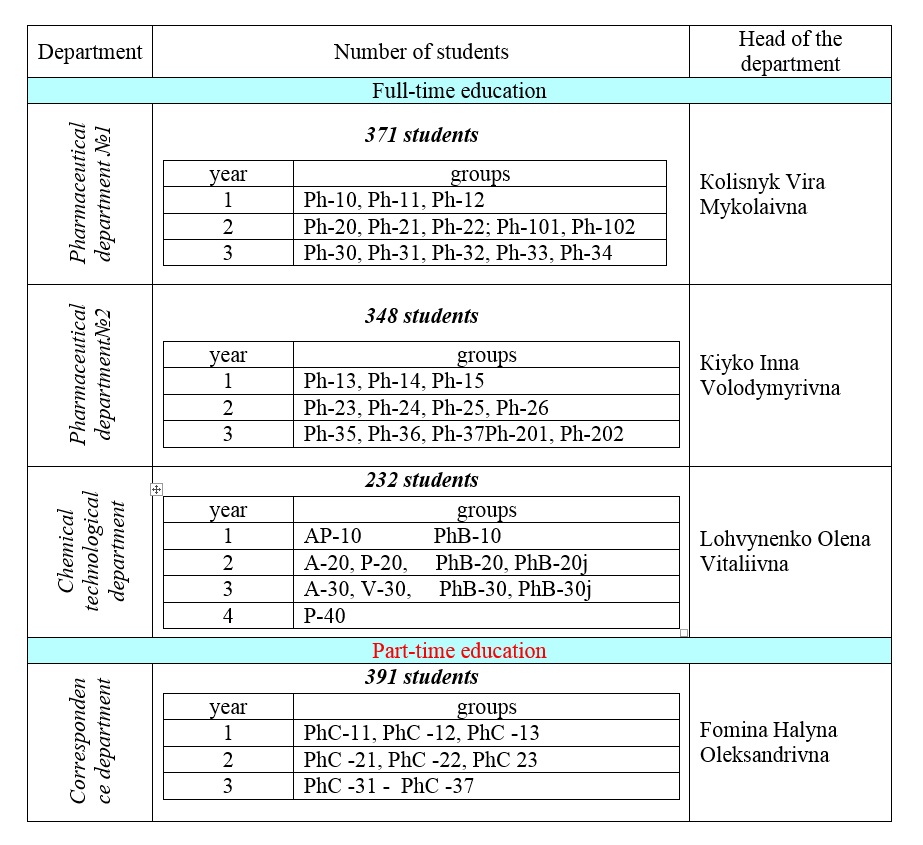 The education is provided by 82 pedagogical workers among which:
9 Candidates of Sciences,
2 associate professors,
44 higher qualification specialist,
19 methodologists,
11 senior teachers,
3 Postgradute Students,
7 Master Students of the speciality «Higher Education Pedagogy»
The educational process focuses on the development of professional competences of future specialists, taking into account the specifics of future practical activities.
The training is carried out on the basis of a student-centered approach using personalized pedagogical technologies. All classes are taught in the state language.
Material and technical base of laboratories and offices, their technical condition corresponds to the licensing requirements.
Developed high-tech library and information system, which has its own database in the pharmaceutical field, creates comfortable conditions for independent work of students in the reading room.
The college has a cafe of the nutrition complex – it is a socially-indicative institution providing rational, useful and, which is important, affordable food.
In the college there are two hostels for comfortable living conditions, which makes it possible to provide non-resident students with full living accommodation.
Graduates of the college with a strong knowledge base continue to obtain higher education at universities with reduced training periods (National Pharmaceutical University, National Technical University "Kharkiv Polytechnic Institute", Kharkiv National University of Karazin, Kharkiv National University of Municipal Economy named after A. M. Beketov, etc).